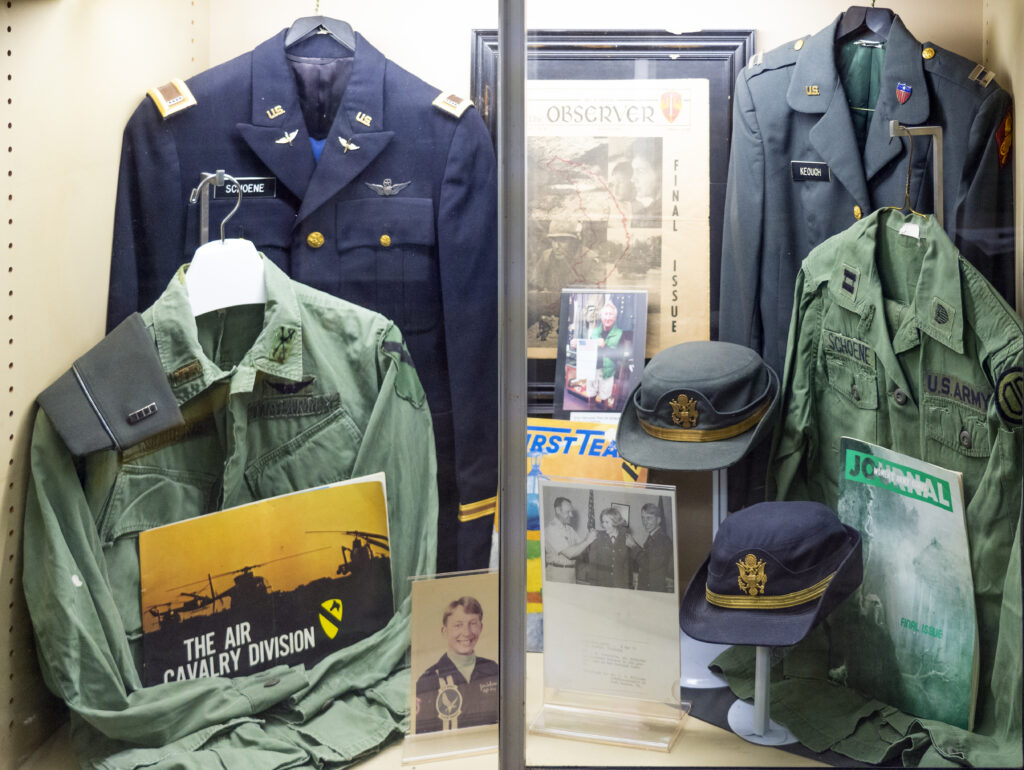 Jim and Kathleen Schoene both served in the army during the Vietnam War.
Jim was an ace helicopter pilot who served two tours, flying the Loach scout and Cobra attack helicopters, and was a test pilot for the Apache attack helicopter. One of the most dangerous helicopter assignments was for the tiny Loach, a light-weight scout chopper powered by a 285-horse power engine that debuted in 1966 and broke records for speed, endurance and rate of climb. These helicopters were often joined by Cobra gunships either in hunter-killer teams or in air mobile cavalry support units. In hunter-killer assignments, the Loach hunted and the Cobra killed, with the Loach expected to fly low over jungles and grasslands looking for enemy forces hiding in the foliage, and calling in the Cobra attack helicopters to kill enemy troops on the ground. For air mobile cavalry assignments, both aircrafts supported infantrymen on the ground.
Following the war, Jim continued to serve as a pilot in the Silver Eagles, a US Army aviation precision demonstration team similar to the Air Force Thunderbirds and Navy Blue Angels.