Gerstmeyer Honor Roll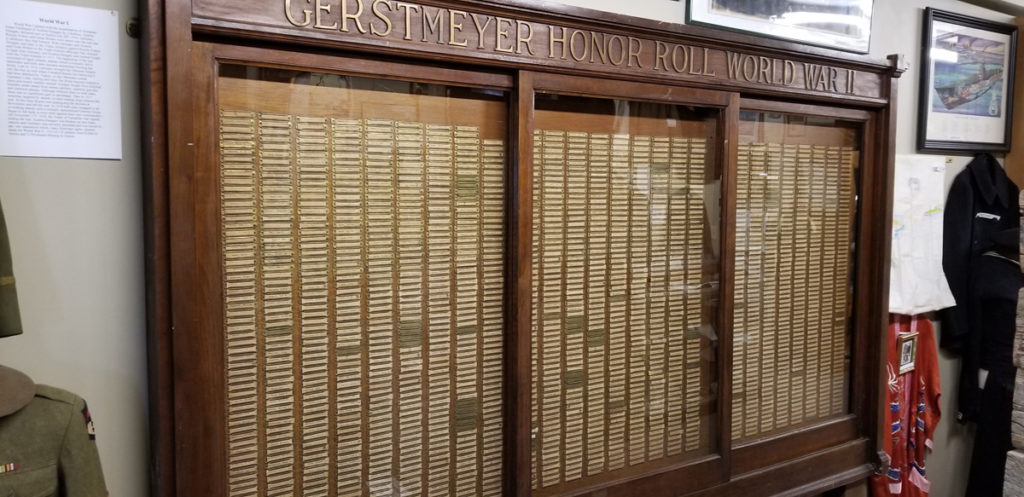 The Gerstmeyer Honor Roll plaque is from the former Gerstmeyer High School. This plaque lists all of those from the high school that served in World War II. Gold stars were placed next to names of those that were Killed in Action. The Honor Roll was rescued by John Kesler Sr and was acquired by the museum in 2015-2016.
 Click here to view.
Newspaper Clippings
The Newspaper Clippings contain a large collection of newspaper articles from WWII that features service members from Terre Haute and the surrounding area. The museum would like to give a special thanks to Jim Webster for the donation of the collection and to Mark Adkins for digitizing the collection. 
Click here to view.