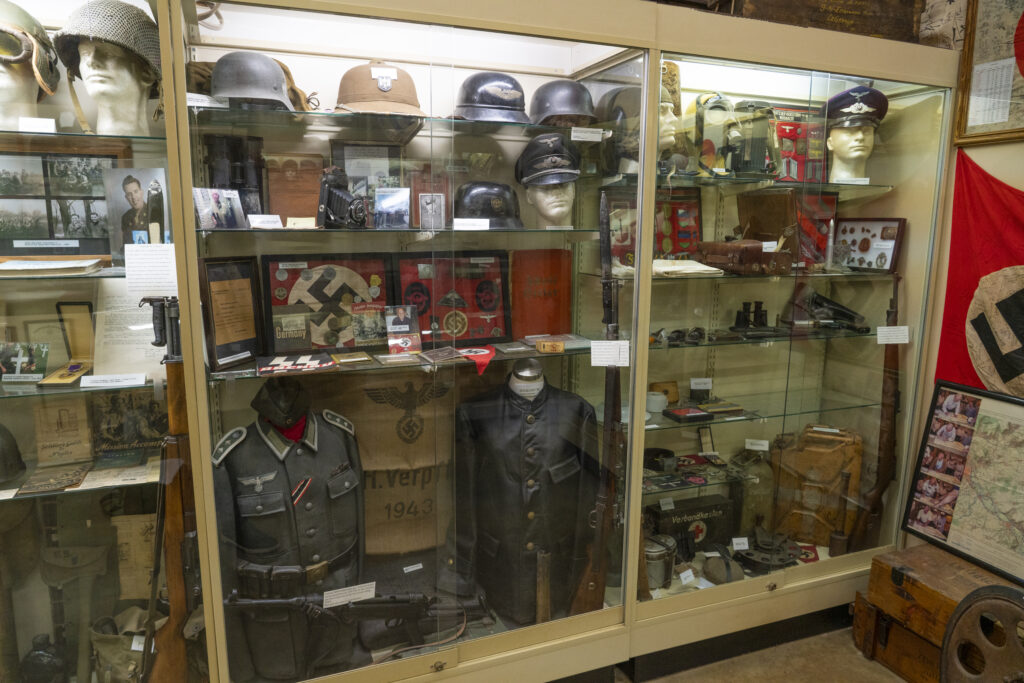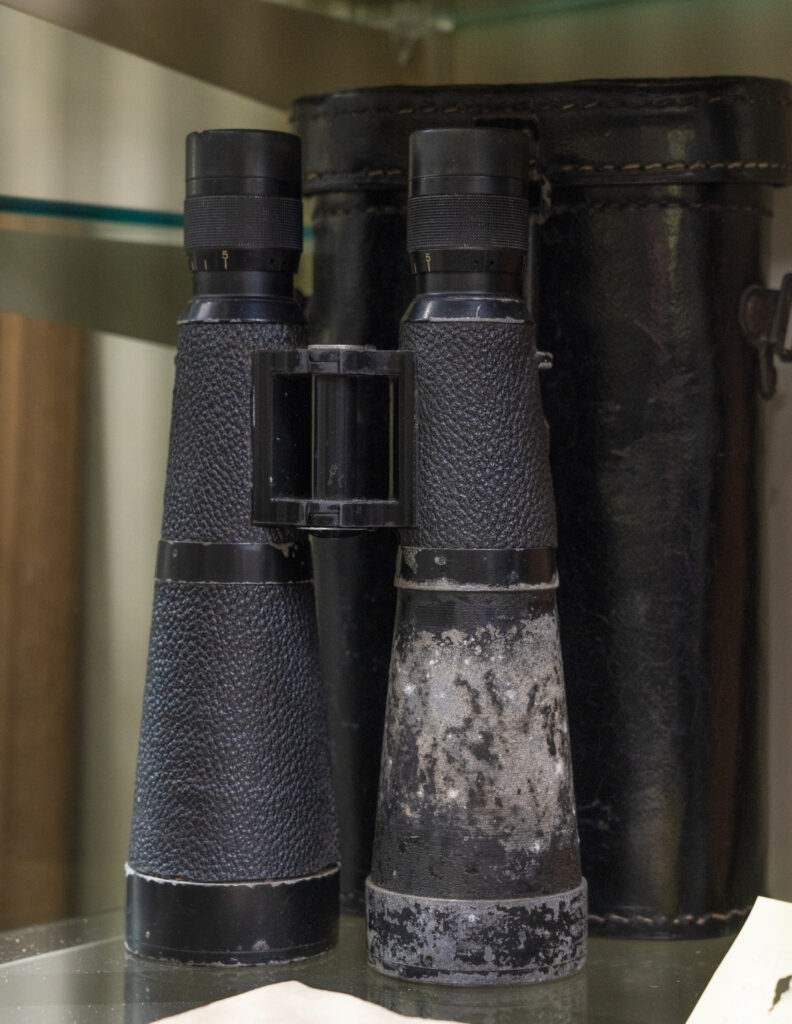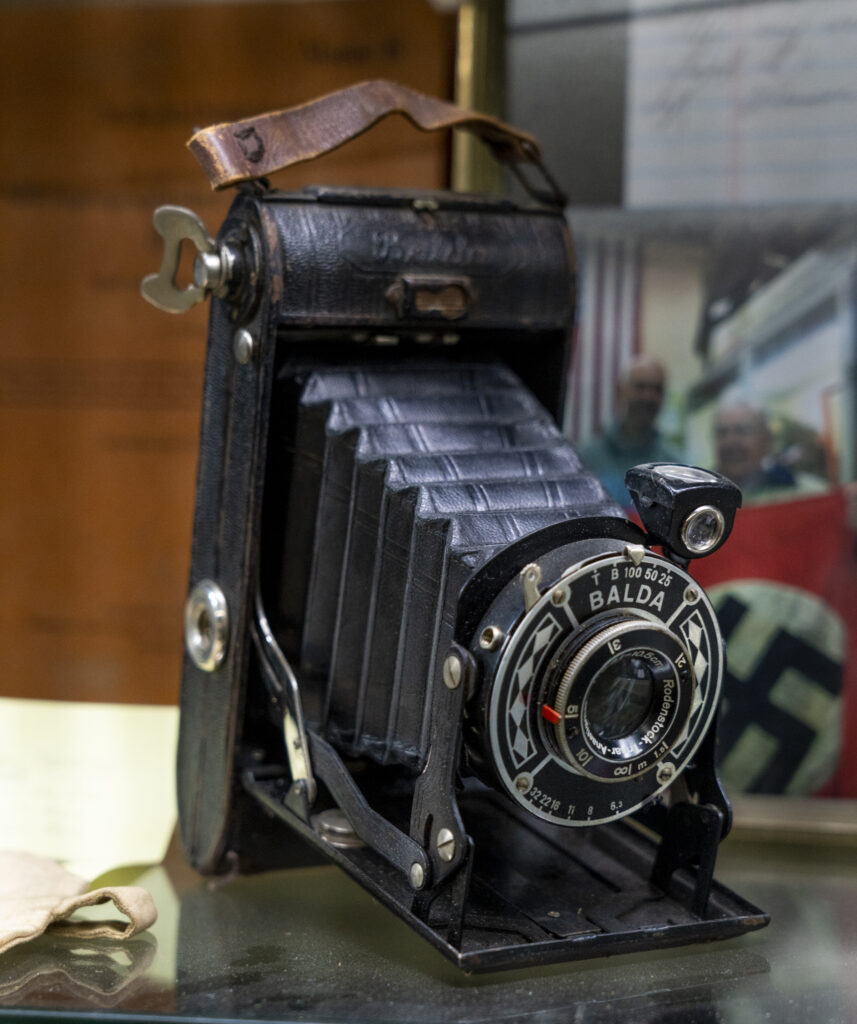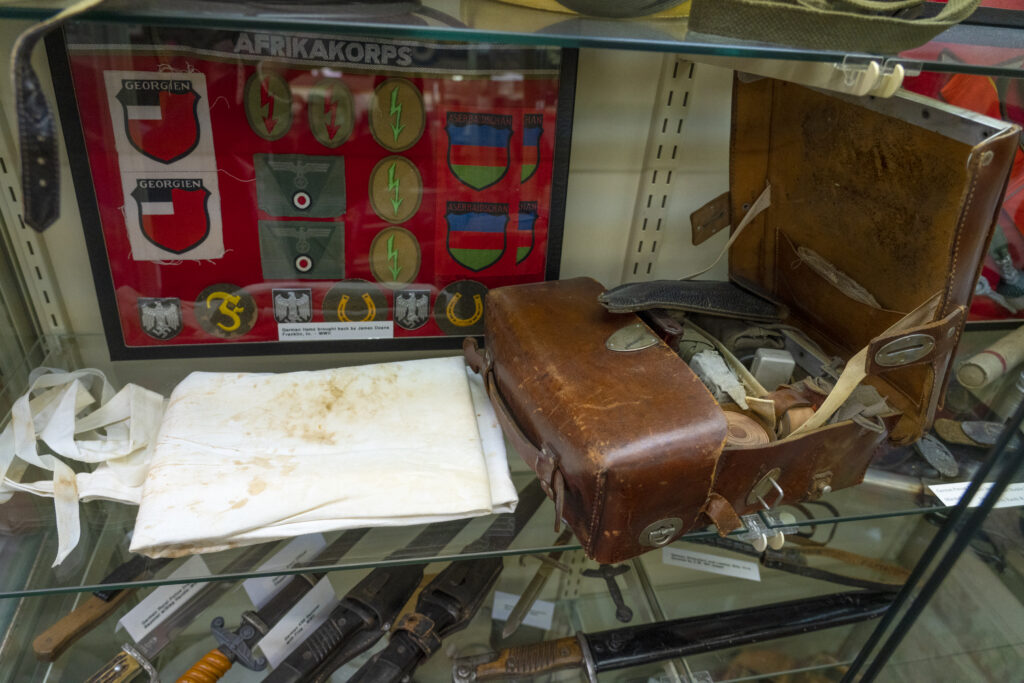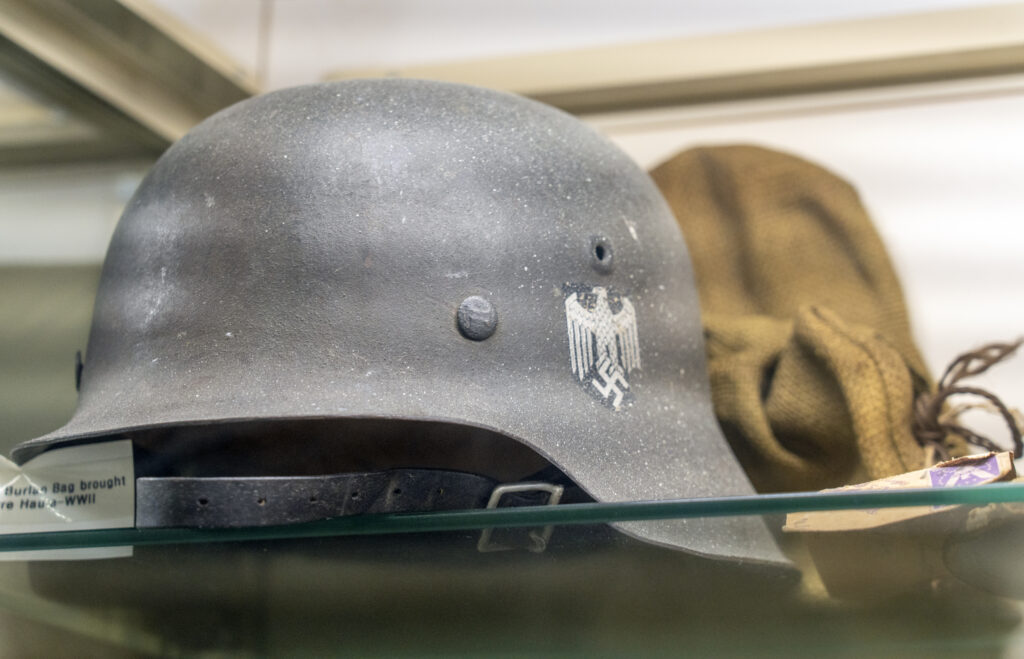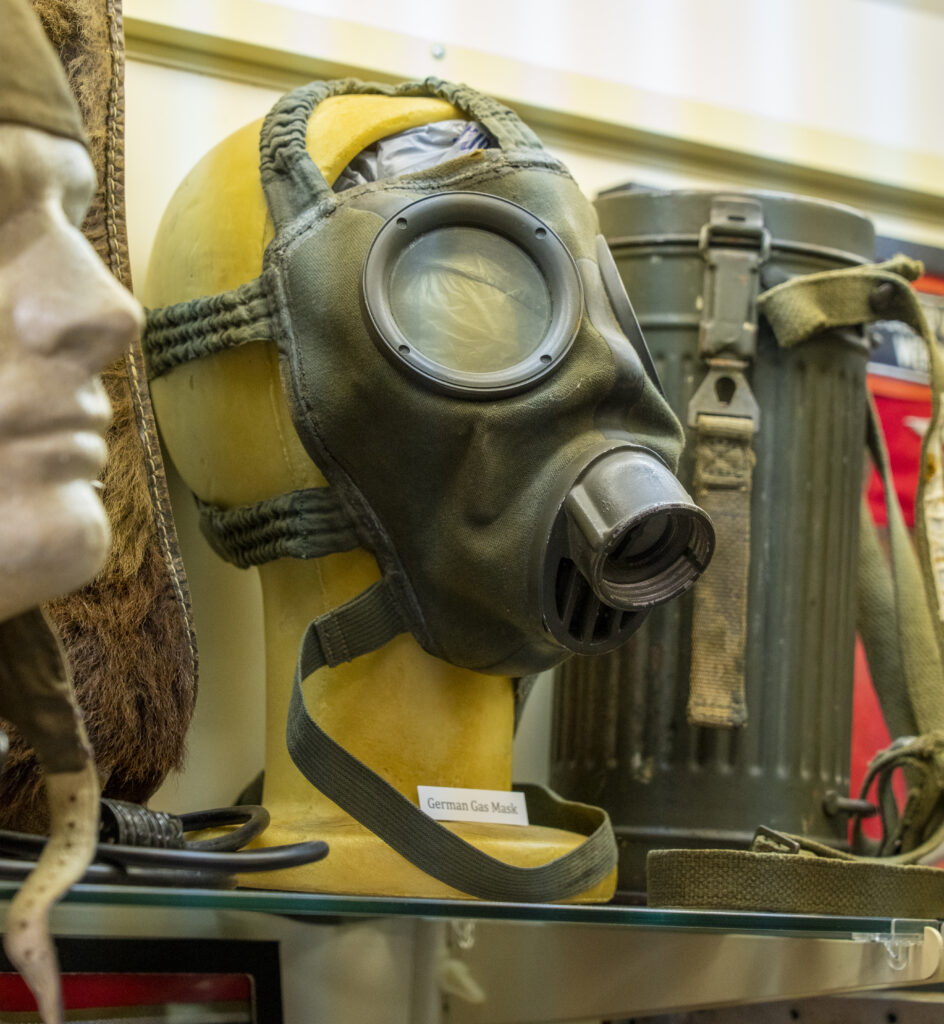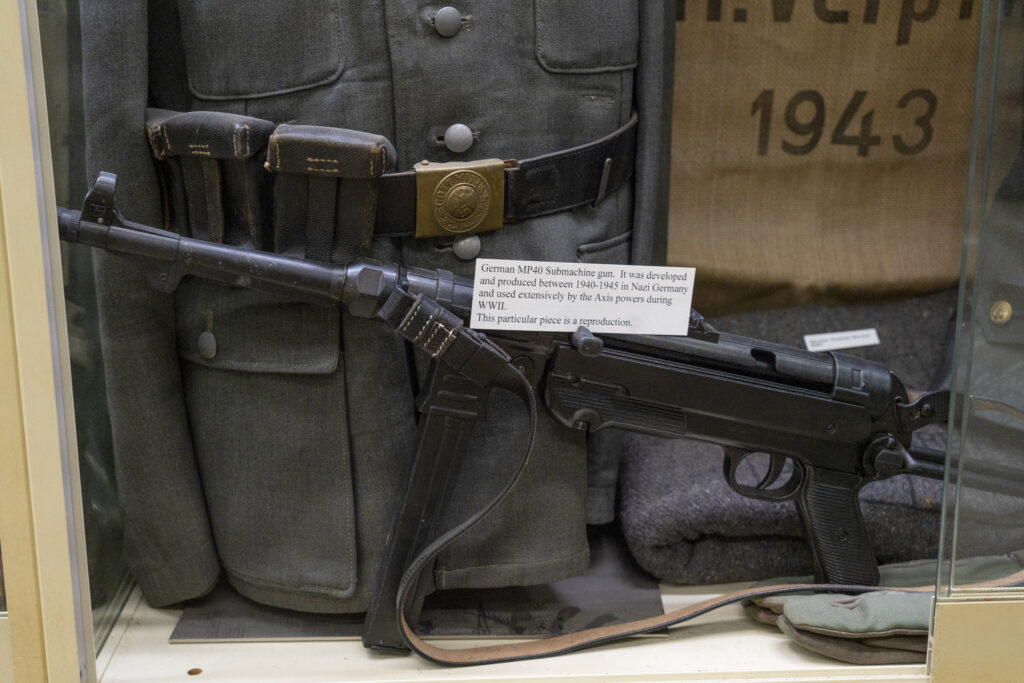 This exhibit is filled with World War II souvenirs brought home by American soldiers from Germany. A few of the items within this exhibit include:
• A pair of German binoculars brought back by Art Goodhue.
• A German camera brought back by Verner Ferguson.
• A leather field medic kit.
• And a medical apron bearing blood stains, a reminder of the cost of war and of the wearer, whose job it was to try to save lives.