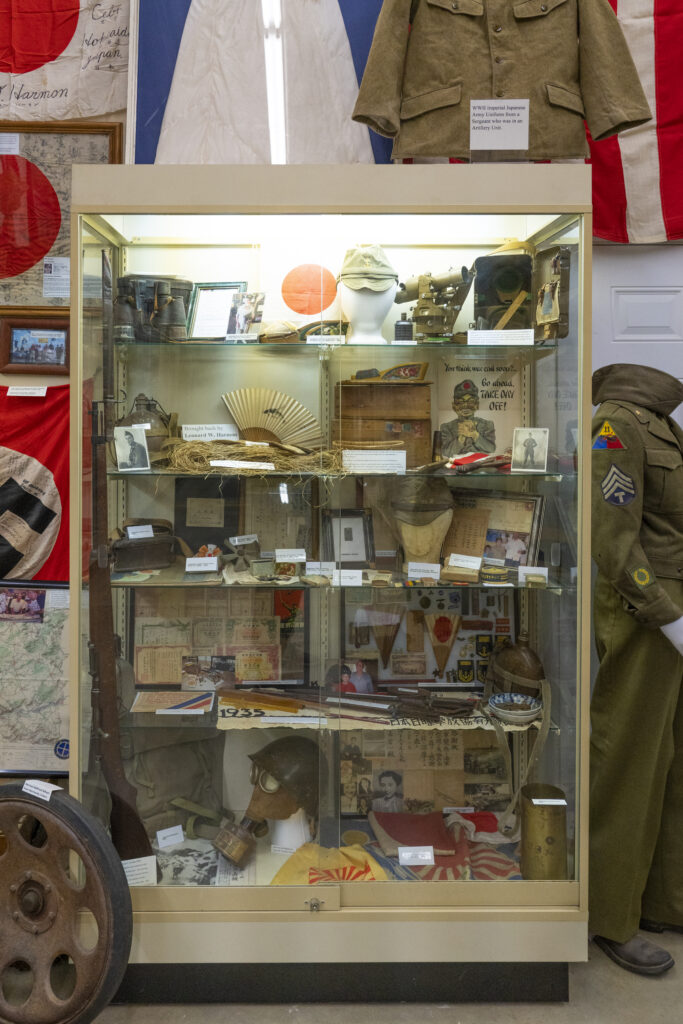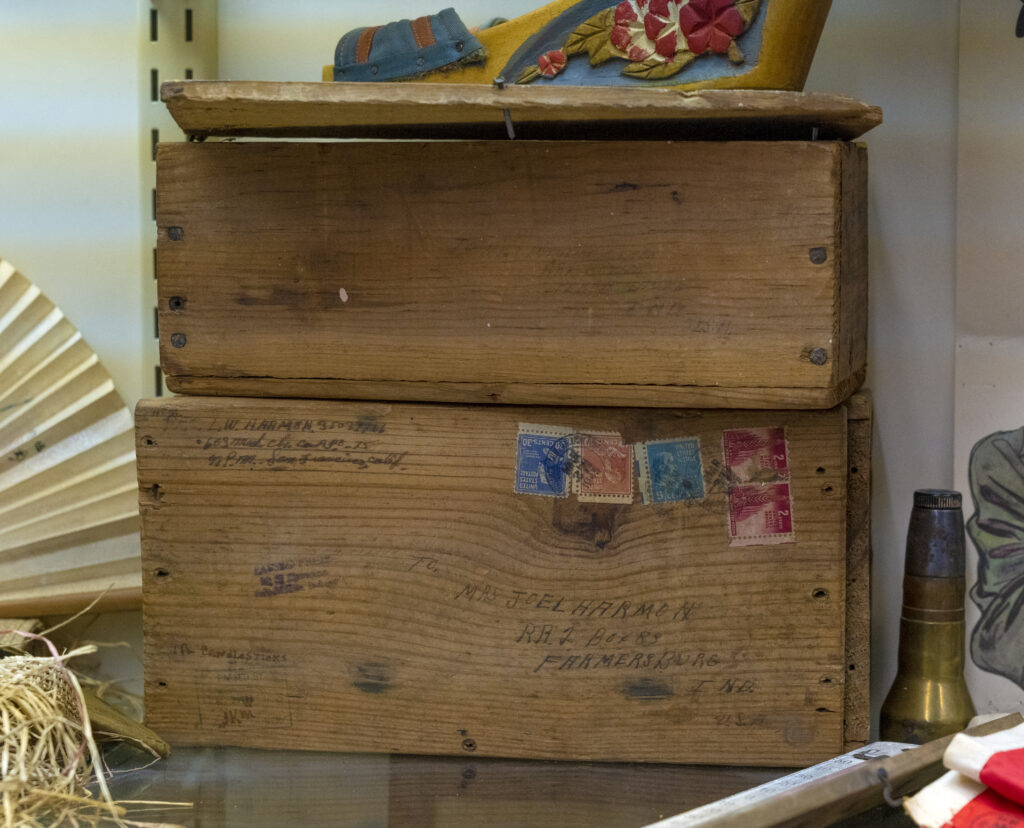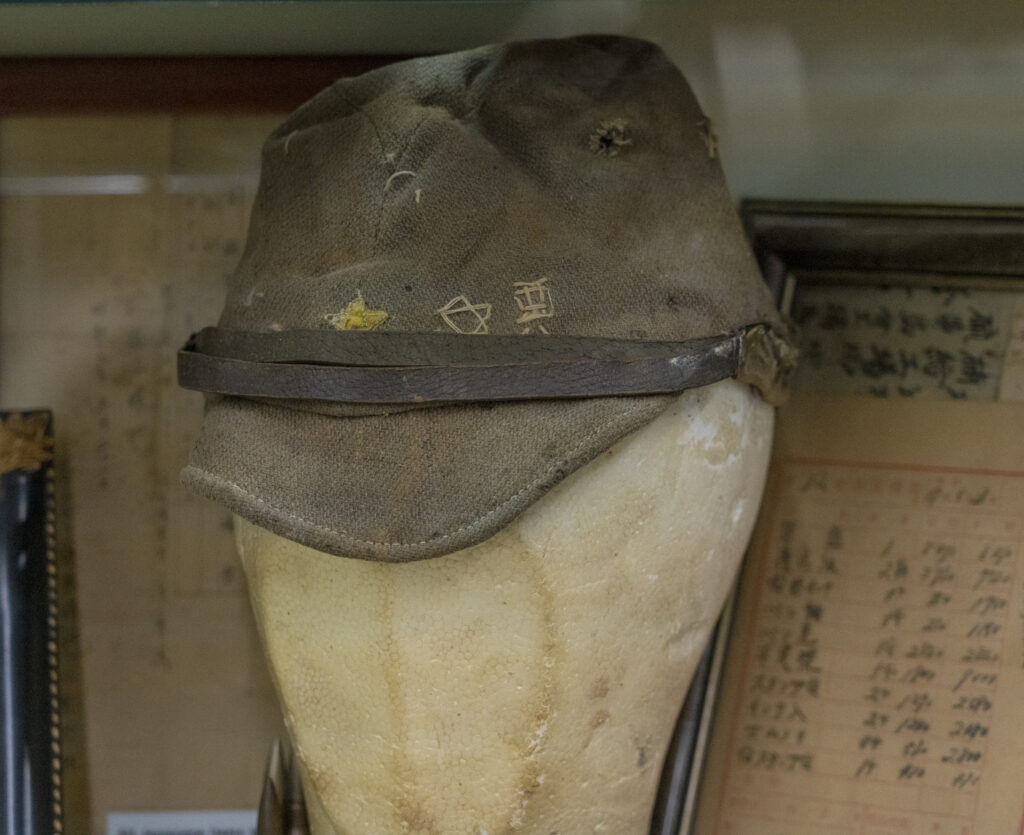 Many American soldiers sent souvenirs of war home during their service abroad. Battlefield mementoes were important to American soldiers because most fought on foreign soil that they knew they would likely never revisit. These keepsakes ranged from clothing to official papers to printed materials to photographs. This exhibit is comprised of various World War II memorabilia brought back from the Pacific Theater, including:
• A couple of wooden boxes built by Farmersburg native Leonard Harmon, crafted from wood he collected while serving in the Pacific.
• A Japanese hat brought back from Iwo Jima by George Graesch. 
• And a wide variety of Japanese items from 2nd Marine Division Veteran Charles Rogers of Sebring, Florida.