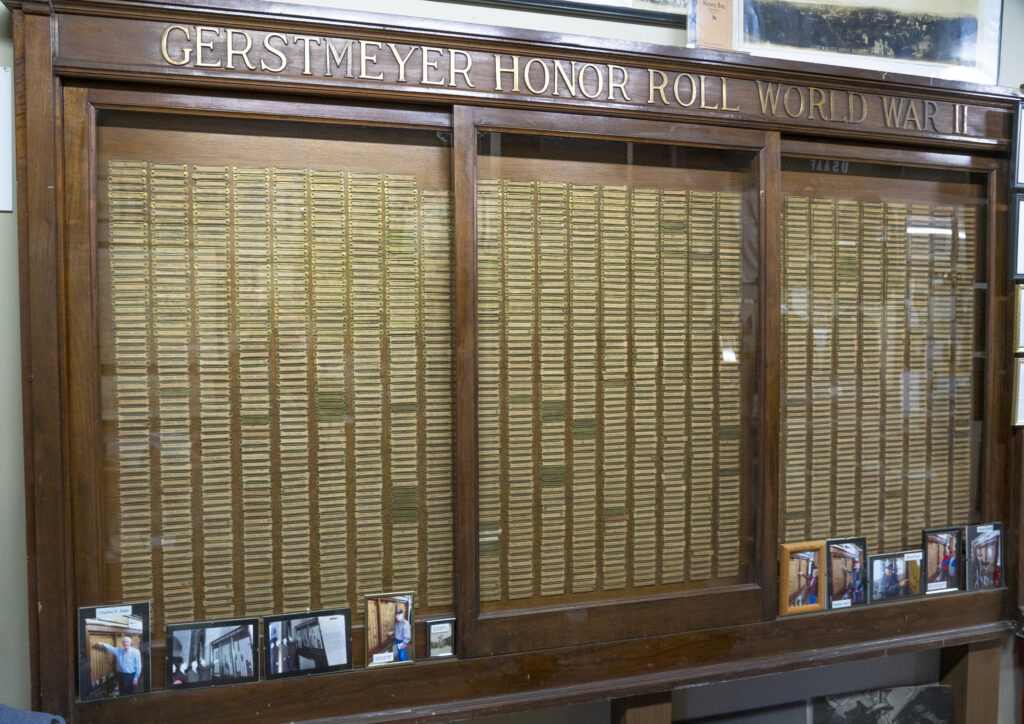 Built on the former site of Rose Polytechnic Engineering School at the intersection of 13th Street and Third avenues, Gerstmeyer Technical High School was created from two earlier vocational high schools in Terre Haute. By September 1925, Gerstmeyer had become a first class commissioned high school, with a full program of high school courses added to the vocational curriculum as well as a four-year graduate program.
Nearly 1,600 names of students and graduates of Terre Haute's Gerstmeyer High School who served their country in some capacity during World War II are included on the Gerstymeyer Honor Roll. Of those names etched on engraved plates, 78 have stars next to them, indicating those former Gerstmeyer Black Cats who were killed during the war.
Gerstmeyer closed in 1971 and, along with Terre Haute Garfield High School, consolidated into Terre Haute North Vigo High School.